Next week Apple will announce new iPhones. There will be a backlash. There will be praise. Much of the significance will be lost in the noise.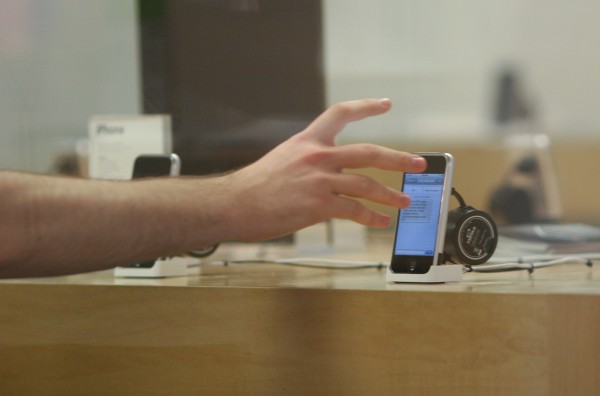 Instead, Apple's metrics should focus rivals' attention on the importance of multi-year strategies.
Competitors are forever seeking to emulate Apple. But too many deploy me-too tactics, rather than following a consistent and sustained long term strategy:
HP fired its CEO under a year after appointment. There's only time to kill things, not build them, in such a short period.
Nokia dithered on MeeGo. In 2009, Nokia partnered with Intel on MeeGo, then killed MeeGo just a year later, to focus on Microsoft Windows Phone instead.
Samsung's Galaxy S of 2010 resembles the Apple's old iPhone 3GS of 2009, not the designed-from-scratch iPhone 4 that the S actually competed against at the time the S arrived in the market.
Part of the problem is that Apple keeps its strategy to itself: New products seem to appear out of Apple's magic hat fully-formed at high profile launch events as if they've been born an adult, with no incubation or nurturing period. There are rarely betas or pre-announcements months ahead of availability, unlike the perpetually beta services of others. But we know Apple takes years to create these products. The iPad's origins pre-date the iPhone and go back to around 2004 -- six years before it launched -- while serious development began in 2007, again years before competitors had anything publicly available that they could copy.
By mistaking tactics for strategy Apple's many competitors are doomed to poor results. The time needed to build products as deeply and well designed as Apple's can't be completed overnight. Software design takes years to do. The supplier relationships that Apple is securing are long term. The investment that Apple is placing in key component design -- moving into chip design with the A4 and A5 -- is not something that any company could achieve without clear multi-year strategy.
Despite the Android evangelists and Apple naysayers, Apple's metrics are nothing short of outstanding:
The iPod is almost ten years old, but Apple anticipated its old age, and created a new generation: the iPhone. Apple has sold 315m iPods cumulatively. In just four years, not ten, and at a much higher selling price, the iPhone alone has shipped 129m units. I estimate there are now over 221m iOS devices.
Apple hasn't been afraid to disrupt itself by creating a tablet that cannibalizes Mac sales. In five quarters, Apple has shipped 28.7m iPads. New Apple CEO Tim Cook has acknowledge the risk to Mac sales in a recent presentation, but correctly quantified it as greater to other computer makers than to Apple as Apple has a small share of the PC market. If the iPad cannibalizes computer purchases, Apple has more to gain from iPad sales than lost Mac sales. Not many companies would be this shrewd and this prepared to compete against themselves.
Apple has become a games company. It has over 50m users for Game Center, its social gaming initiative for iOS. The iPod touch competes head on with Nintendo and Sony's PSP as a gaming device. In my view, the iPad is an even better games console that's only being held back by its current high price.
Apple enjoys an average revenue per phone over $600. By contrast RIM has c$280; SonyEricsson is Euro156; Nokia's is just Euro62. Only HTC, perhaps the greatest mobile phone maker success story other than Apple, is close with $359.
The iPhone is the most popular smartphone model bar none, despite the hyped antenna teething problems.
Almost a year after the iPhone 4′s introduction Apple shipped 20.3m iPhones in Q2 2011; by contrast Samsung's Galaxy S II shipped 10m in five months. The iPhone4 is still competitive with the latest designs from rivals although it's now over a year old.
Apple has broken out of the idiosyncratic US phone market to be truly global. Two thirds of iPhones ship outside the US. Google-owned Motorola, RIM (at the high end), and HP Palm have struggled except in North America. SonyEricsson and Nokia have failed to break into the US. LG is losing money. Only Apple and Samsung have succeeded in Asia, Europe and North America.
Apple created the current mobile content market with Apps. Apple have paid $2,500,000,000 to app developers and delivered a total of 14,000,000,000 app downloads. Before Apple, mobile content meant ringtones and wallpapers (mainly) with the odd Java-based game. Now, it's a massive market that's so attractive the world's largest media retailer, Amazon, has created an app store and is becoming a mobile device maker too with the Kindle Fire.
To compete with Apple is far from easy. Those that wish to play that game must focus on the long term at the same time as making money in the present. The real challenge though, is that I'm becoming less and less sure that this battle is one that any company can avoid. Apple is constructing a grand portfolio that ties together publishing, movies, TV, music, telephony, Internet, games, consumer electronics, payments, photography, computing, etc. etc.
Some years ago I would have advised some firms not to compete with Apple, and instead to find a different and less congested market. I'm no longer sure that's an option for most. The only way to prosper now in this vastly enlarged market is to create a solid long term strategy and then execute it consistently.
Source:
betanews