Brings on-the-go flight search and booking to hundreds of millions of mobile device users.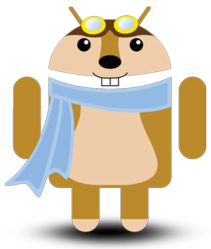 San Francisco, CA (PRWEB) September 29, 2011
Hipmunk, the travel search site, today announced the availability of its innovative flight search for mobile devices running the Android operating system. Following Hipmunk's successful launch of the iOS applications this year, the Android App is a native app designed to feel at home on Android. Radically different from other travel apps on Android, the Hipmunk Android app was built to respect the uniqueness of the platform and users' expectations from device. The Hipmunk Android app helps users find and book the best flights faster and more reliably and is available for free on the Android Market.
Features of the Hipmunk Android App include:
* Flight results displayed in the same visual timeline Hipmunk site users know and love;
* Flights automatically sorted by "Agony," a combination of flight duration, number of layovers, and price, with the option to sort by flight price, duration, departure and arrival time;
* At-a-glance WiFi information;
* Multiple booking options, including directly with many airlines;
* Booking through the mobile browser, or a finish code to book later from a computer;
* Ability to email search results to a friend, family member, or colleague;
* Android "back button" compatibility to dismiss results;
* Saved searches that allow users to easily flip between up to five recent searches to find their best travel options.
"More travelers are turning to their mobile devices to search, modify, and book flights, and we're seeing this reflected in our own Hipmunk traffic, where about 20% of our searches come from mobile devices," said Adam Goldstein, CEO Hipmunk. "With the Android market continuing its rapid growth, we're excited to streamline the mobile experience for our loyal users and bring our unique flight search to Android's over 100 million users."
In keeping with Hipmunk's vision to provide travelers with the best flight search experience possible, Hipmunk designed the Android app interface to allow users to navigate the app more intuitively. The "back button" works well to dismiss search results, rather than a graphical back arrow like iOS, and the email and sending options have a distinctly Android feel.
"There's no technological reason that Android apps can't be just as good, if not better, than iOS apps," said Ryan Oldenburg, Android Developer at Hipmunk. "And, as an avid Android user, I was determined to prove that, by developing an app that fit well into Android and wasn't just a clone of our iOS app."
The Hipmunk Android App is available for free from the Android Market here.
About Hipmunk
Hipmunk is a remarkable new travel search site that takes the pain out of travel planning. With its innovative "Agony" and "Ecstasy" sorts, Hipmunk presents flight results in a visual "timeline" and hotel results on a map, allowing people to select the best flight for them at a glance and view where in a destination they will be staying. Hipmunk is one of Budget Travel's "Top 10 Most Useful Websites," Inc.'s "Best Booking Website," TIME Magazine's "50 Coolest Websites," and Travel + Leisure's "Best Websites of 2011." Co-founders Adam Goldstein and Steve Huffman were named to Bloomberg BusinessWeek's "Top Tech Entrepreneurs" and Inc.'s "30 Under 30" lists. The company launched in 2010, is based in San Francisco, and has funding from Ignition Partners, Y Combinator, SV Angel, Webb Investment Network, Quest Hospitality Ventures, and several angel investors.
Source:
sfgate